Bathroom Remodeling Broken Arrow OK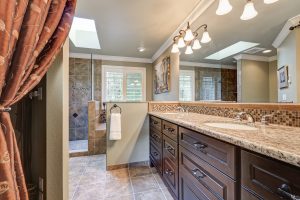 Bathroom Remodeling Broken Arrow OK
Tulsa Home Remodeling & Kitchen Cabinets knows bathroom remodeling in Broken Arrow, OK! Our professional contractors and remodeling experts will breathe new life into your bathroom space.
Your bathroom is one of the primary factors affecting home value and resale attractiveness according to numerous studies on real estate. When you hire a contractor to remodel your bathroom in Broken Arrow, you want to be sure you're hiring the best, most experienced bathroom remodeler you can.  Get a free quote from the best bathroom remodelers in Broken Arrow at 918-417-1818
Expert Bathroom Remodeler Broken Arrow
Our bathroom remodeling professionals can help you with any aspect of bathroom remodeling in Broken Arrow you need. Our contractors are experts at ...
New shower installation
Tile installation
New bathroom vanity
Bathroom flooring
Bathtub replacement
New bathroom toilets
Bathroom light fixtures
New bathroom wallpaper
Bathroom painting
New bathroom sink
Tile replacement
Bathroom mirrors
Bathroom hardware
And much more!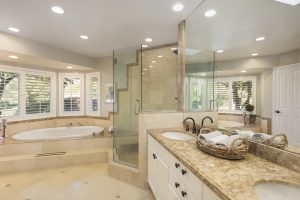 New Bathroom Construction in Broken Arrow OK
If you'd like to hire the best bathroom remodeling company in Broken Arrow, OK, please give us a call for a free quote now at 918-417-1818
We would love to speak with you about your bathroom remodeling project today!