Gorgeous tile work can really transform your kitchen or bathroom spaces. There are countless options for tile at many different price ranges, and different styles to install your tile. Whether you are installing a rain shower with sparkling blue tiles, easy to clean tile flooring, or a gorgeous backsplash for your kitchen we have you covered.
Tile work will add value to your home if you ever decide to sell it. Tile is very durable, easy to clean, and looks amazing. You will love this beautiful and practical addition to your home.
So give us a call to receive fantastic tile installation by trained professionals. You can reach one of our contractors by phone at:
918-417-1818 during our business hours of 8AM to 6PM Monday through Saturday. Or fill out our free quote form to get a quick and easy estimate for your tile project.
We have a variety of tiling options available for you whether you're in the market for ...
Resin tiles
Metal tile
Quarry tiling
Travertine tiles
Limestone tile
Granite tile
Marble tile
Mosaic tiling
Glass tile surfaces
Cement tiling
Porcelain tile
Traditional Ceramic tile
And if you don't see what you want represented on this list, just tell us and we'll get it for you. Just call 918-417-1818
Tile Laying Company Oakhurst, Bixby, Sand Springs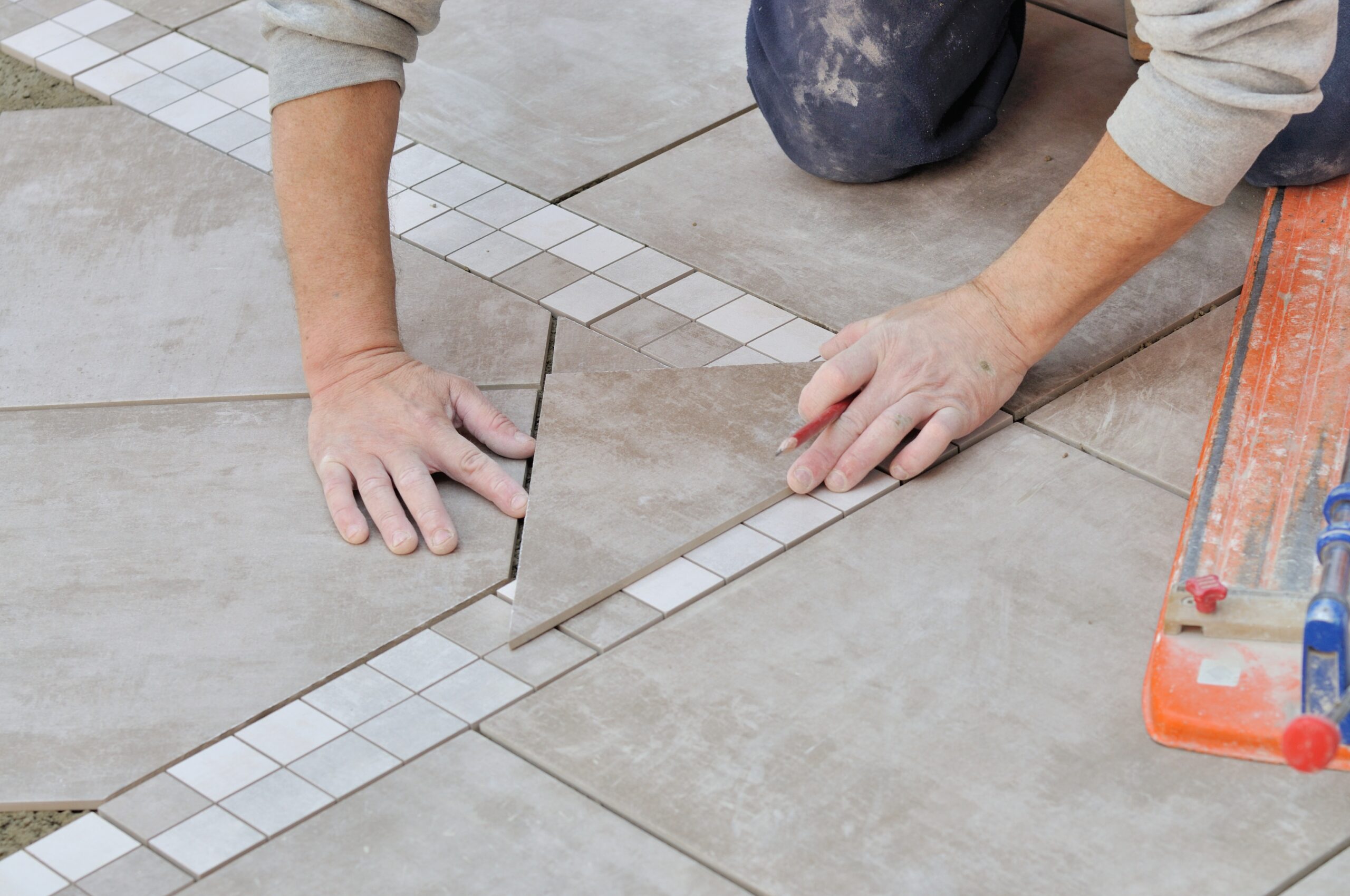 Your tile work will be as unique as you and your family. Custom tile installation will leave you loving the final product. We offer a wide range of tile and styles, so it will be exactly as you envisioned it to be. There is not anything when it comes to home renovation that we cannot handle. When it comes to drywall installation, kitchen and bathroom remodeling, and custom cabinetry, our carpenters do it all.
Our carpenters are well trained and can handle any home remodel needs that you have. We will provide tile surfaces that will last a lifetime, look great, and raise the value of your home. Talk to any of our professional contractors today to get a free estimate for the cost of your project. No matter how large or small, we can handle your tile project. Call 918-417-1818
#1 Tile Installation Company Tulsa OK
As a local business we strive to give you the utmost best service, materials, and communication. We are the best in the area because of our commitment to excellence. When you are looking for beautiful tile installation, look no further than Tulsa Home Remodeling & Kitchen Cabinets.
If you are located in the Sand Springs, Broken Arrow, Sand Springs, Owasso, Bixby, Jenks, or Tulsa area call us today! Check out some of our beautiful kitchen and bathroom tile work in the images below. You will not be disappointed in your custom tile work. Contact us at 918-417-1818
Professional Tile Work Broken Arrow, Jenks