If you are looking to expand and update your kitchen, Tulsa Home Remodeling & Kitchen Cabinets is perfect for you. Maybe you want to build your dream kitchen to love and use for years to come, or you are renovating your kitchen to increase your home's value. Let us take care of it! Whatever your reason hire our trained professionals to handle your kitchen remodel.
Get in touch with us today! You can reach us for your kitchen remodeling needs by phone at: 918-417-1818 between 8AM and 6PM on weekdays. Fill out our free quote form to tell us about your kitchen renovation project. We guarantee that we will respond quickly and honestly so that you have no confusion. We pride ourselves on our excellent communication.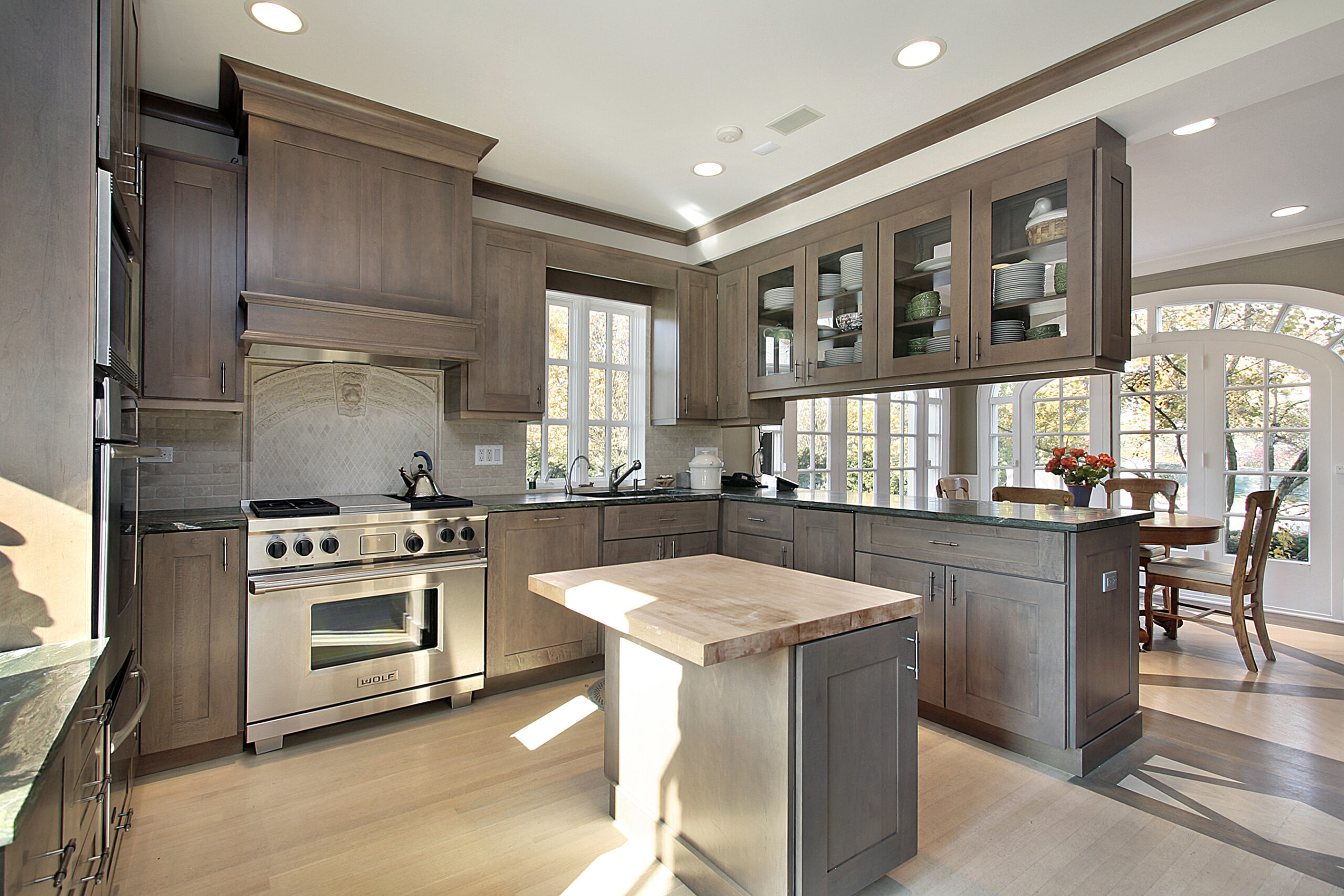 Best Kitchen Renovation Oakhurst, Jenks
If you are in the Jenks, Owasso, Sand Springs, Tulsa, Bixby, Broken Arrow, or Oakhurst area our remodeling company will service you. As a local business we truly care about our customers. We treat you the way we would treat our own friends and family. Call 918-417-1818
We will communicate and walk you through every step of the kitchen remodeling design process. There will be no confusion when it comes to our kitchen services or prices. We are responsive and give the best customer service in Tulsa.
Why hire Tulsa Home Remodeling & Kitchen Cabinets? We have competitive pricing, full kitchen remodel service, fantastic trained professionals, and excellent top quality materials. We are the top remodeling company in the area and guarantee your satisfaction.
Whether you are going to love or list your home the kitchen is the heart of the home. Rely on our kitchen renovation experts and professional painters to make sure you have your dream kitchen or get the greatest return on your investment. Whatever the reasoning we are the perfect business to handle your kitchen remodel. Free quote at 918-417-1818
Custom Kitchen Remodel Design Tulsa
From custom kitchen cabinetry to backsplash installation our contractors will take care of any kitchen remodel needs. We offer residential remodel services for flooring, kitchen layout, and countertops. There are many popular styles of kitchen designs and our contractors can walk through many styles, so that you can get the kitchen remodel design that is best for you.
From minimalist, farmhouse, french country, modern, cottage, to contemporary Tulsa Home Remodeling & Kitchen Cabinets will give you the exact design that you love the most. You are looking for a luxurious kitchen without paying an arm and a leg, and our contractors will provide that for you. Call today: 918-417-1818
Gorgeous Kitchen Remodels Sand Springs, Owasso, Bixby, Broken Arrow