Are you looking to create a relaxing getaway spot in your home? Imagine a luxurious spa in your own home. Hire our team to remodel your bathroom and give you the most beautiful bathroom renovation.  From tile flooring and showers to sinks, cabinets, and baths Tulsa Home Remodeling & Kitchen Cabinets can handle all your bathroom renovating needs.
You can reach us by phone during our business hours of 8AM to 6PM on any weekday at: 918-417-1818. Or fill out our free quote form and write a message describing your bathroom remodel project. Get in touch for any questions that you may have!
We will guarantee a quick and honest response. Contractors often have a bad reputation, but through years of hard trustworthy work our contractors have the best reputation in the Tulsa area. Count on us to walk you through every step of your bathroom renovation so there are no surprises. Call 918-417-1818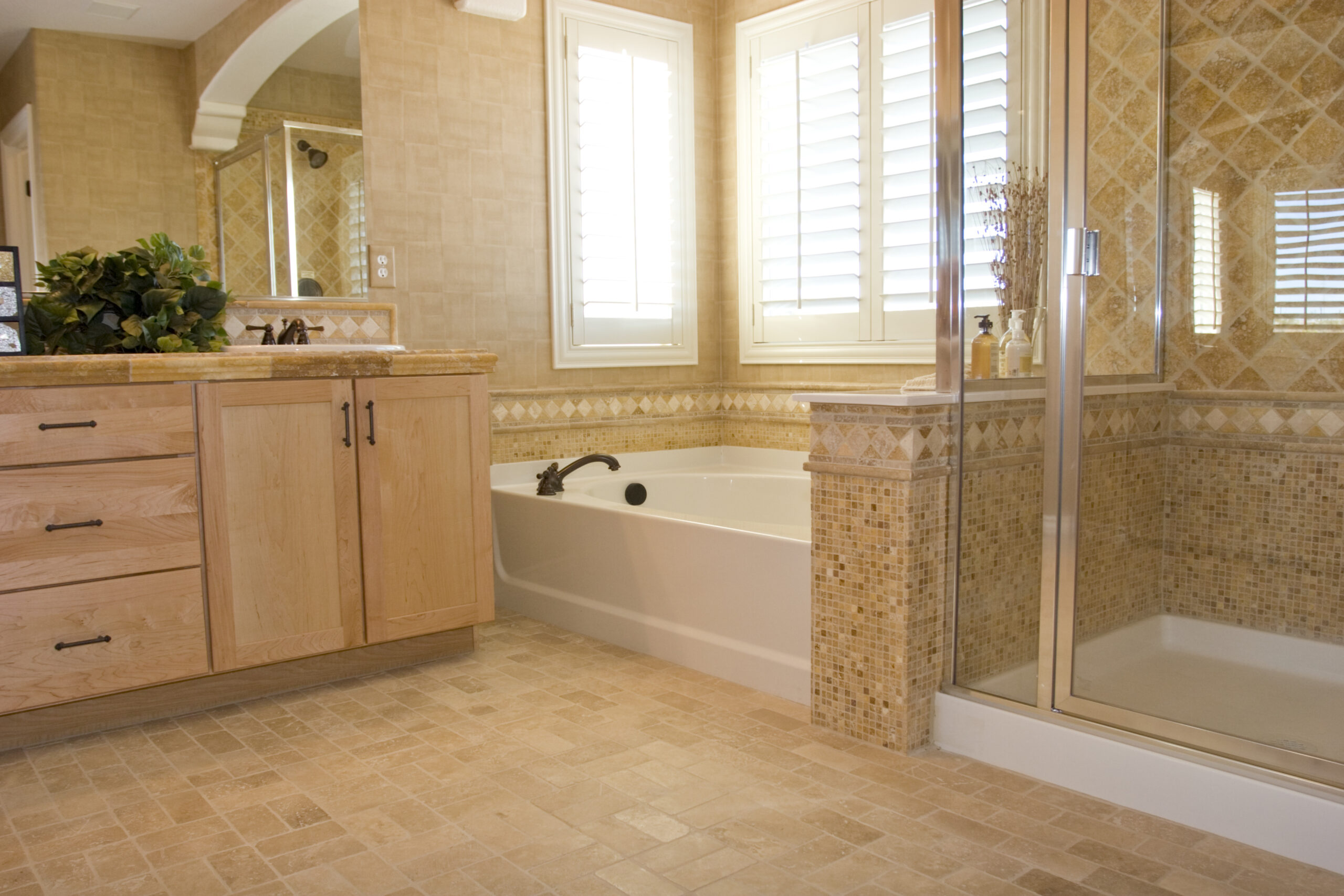 Bathroom Renovation Owasso, Sand Springs, Bixby, Broken Arrow
We have countless satisfied bathroom remodel customers that have left glowing reviews of our work. Look to the best across the Tulsa, Broken Arrow, Owasso, Jenks, Oakhurst, and Bixby area for the best bathroom remodeling. Our work in the community speaks for itself. We are well known as the best due to our fantastic work ethic, top notch materials, fast and efficient carpentry and installation, and honest communication.  Contact us at 918-417-1818
We know that you want a bathroom contractor that you can trust and rely on. Tulsa Home Remodeling & Kitchen Cabinets has many years in the business, so we have built a reputation of excellence in our community. We offer many home remodel services such as tile work, cabinetry, drywall, and framing. 
We are the absolute best in Tulsa because of our wide range of services, excellent work ethic, and honest communication. When you hire Tulsa Home Remodeling & Kitchen Cabinets you hire the most fantastic bathroom remodeler in the area. Free quotes at 918-417-1818
Best Bathroom Renovator Tulsa OK
If you are in the Tulsa area and need bathroom renovation we can provide you with the most excellent service. You need a custom bathroom space that is specifically suited to your needs and wants. Whether you want a walk-in rain shower, beautiful bathroom mirrors, hand installed tile work, or custom sink cabinets we can take care of you.
Take a look through some of our gorgeous bathroom renovation projects. If you chose to allow us to remodel your bathroom we can promise that you will not be disappointed.  Call today 918-417-1818
#1 Bathroom Remodel Contractor Tulsa, Oakhurst